Altimus Partners provides our Clients with Advisory and Implementation services which help organizations manage and leverage change. Change—new technologies, new business models, new regulatory frameworks, newly restructured markets—is imminent and disruptive. But change cannot be resisted: it needs to be understood, assimilated, and leveraged for competitive business advantage. Altimus Partners helps organizations better understand the driving forces affecting Change, better  assess the implications and opportunities of Change, and make better decision about to managing  Change. We concentrate on the business implications of technology change (emerging technologies, new service delivery models, new technology services) and the  technology opportunities to support business change 
Altimus Partners scope of services includes:  Advisory Services (Assessment, Qualification, Alignment, Strategy, Execution Road Map), Implementation Services (Selection, Solutioning, Client Transition, Process Re-engineering,  Stand-Up Operations, Program Management) and, in specific instances, selected Transactions Services (Financial BPO transactions processing, Shared Services).
We work with our Enterprise and Provider Clients to optimize their  business operating model around multiple service delivery platforms (outsourced, retained, hosted, cloud-based), serving a new technology environment (post-PC end-user computing environment, mobility services, utility computing), and at the same time building new technology-based operations to support business and market transformation, with particular focus on financial markets restructuring and new regulatory environment.
We work with the Financial Investment community to leverage the market consequences of technology business transformation in strategic and tactical investment opportunities, including acquisitions, divestitures, and portfolio restructuring
We help CXO Advisory Services Clients articulate and execute a corporate sourcing strategy which provides for required business agility, operational flexibility, and technology innovation; faster adoption and better integration of emerging technologies; and more efficiently implementation of financial technologies and re-engineering financial business processes.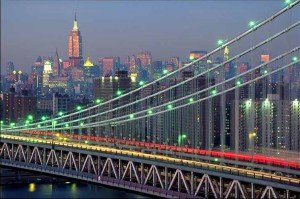 We help CIOs manage the transition to Global Business Services and implement  end-to-end integrated service management across multiple delivery platforms, bringing the outsourcing and emerging technology decisions in the realm of the overall corporate IT strategy, accelerating adoption of cloud computing and shared services, and increasing technology-based business agility. We help Software Vendors manage the transition from License and Services model to the SaaS, BPO, and Cloud-based Delivery models, and help Outsourcing Vendors realign their go-to-market strategies, restructure their solutions portfolios, acquire Strategic Accounts and strategic market positioning, and launch Financial BPO and Shared Services.
We work with Cloud Vendors to complement their consulting capabilities and C-level consultative sales skills, implement Transactional Services (full service BPO) and complement their basic Cloud-based services with Specialized Services,  including Customer Service, Transaction Management, Process Re-engineering.